Photo walls are practically a party necessity these days and, if you know me, you know I wanted to execute one on a budget for my Christmas party this year. The dollar store came in clutch with every. single. item. I needed from the props to the background to the little decorative touches that make for a truly festive and memorable photo wall. Check out the tutorial below for tips on how to make a DIY photo booth for under $20!
What You'll Need
1 roll of festive wrapping paper
Clear tape
Garland, bows, or decorative elements of your choosing
Props
Instructions
Build a Backdrop
I used one roll of holiday-themed wrapping paper to create the backdrop for this makeshift photo booth. Simply cut your roll of paper into three equal pieces and tape them up the wall vertically to cover the area where your booth will be. Then add any adornments you like, such as garlands and bows. I went for a full-on commercial Christmas fantasy with plaid, red, green, and gold. The DIY wine cork garland I shared last week would have been great to incorporate, too! The pre-tax cost for the backdrop was $6.
Pick your Props
The dollar store had no shortage of a la carte Christmas props as well as a prop kit. I grabbed some of each You might already have some of these things on hand, too. Think: hats, mardi gras beads, etc. The cost for props depends on your personal preference but can be as little as $1 if you stick with the holiday multi-pack set of paper props I found at my dollar store. I went a little overboard and my pre-tax cost for props was $11.
Use What You've Got
If you have a tripod or other mechanism for setting up your camera or camera phone, now's the time to whip it out. If not, don't worry because it is a party after all. Selfies and taking turns snapping photos with friends is a revered millennial pastime. 🙂
If you've been doing your math along the way, you've likely noticed that this DIY project can be done for under $10 but I left some wiggle room for tax and other elements you might like to add. I hope this tutorial inspires your next get-together. Thanks for reading!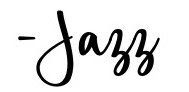 P.S. More photo hacks and holiday decor: How to Take Insta-Worthy Photos While Traveling Solo, Budget Holiday Table Styling